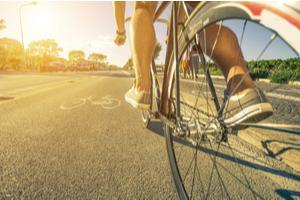 Riding a bicycle should be a fun and safe activity, whether it is for exercise, commuting to work or school, or just a leisurely trip for some fresh air. But when you are riding in traffic or crossing a busy road, there are risks of dangerous collisions and serious injuries. Bicyclists won't win in a collision with a motor vehicle, no matter who was at fault for the accident. Here are some tips to keep you riding safely and avoid a bicycle accident.
Bicyclists' Preparation and Practices for Safety
With over 100 bicyclists killed and over 10,000 injured in accidents every year in California, it is best to be well-prepared and know the top tips to ride safely. Remember these tips next time you are headed out for a ride.
Pick the right bike and gear – Make sure you have the right size bicycle, and it is in good working order. Bicyclists under 18 must wear a helmet when riding on public roads, but it is a good idea for all riders to wear one for protection in case of a crash.

...