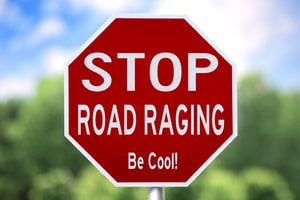 A horrific shooting on the Costa Mesa highway has led to the announcement by the California Highway Patrol (CHP) that they may soon begin collecting road rage data that occurs on California roads. The shooting resulted in the killing of a six-year-old boy and, since the shooting, other drivers have reported multiple incidents involving the same couple who have been arrested for the boy's murder. According to a CHP spokesperson, there are currently no vehicle code designations for road rage incidents for statistical purposes. Road rage incidents are not tracked because police say there is not a specific California law that makes road rage a crime.
Child Killed Over Hand Gesture
The tragic incident occurred last month in the HOV lane of the 55 Freeway in Orange County at about 8 a.m. According to police, the boy's mother was driving her son to kindergarten when another driver veered into her lane and then cut her vehicle off. As the driver sped away, she gave the mother a peace sign. A few miles later, as the mother exited the HOV lane, she drove by the driver and raised her middle finger at the driver and her male passenger.
...