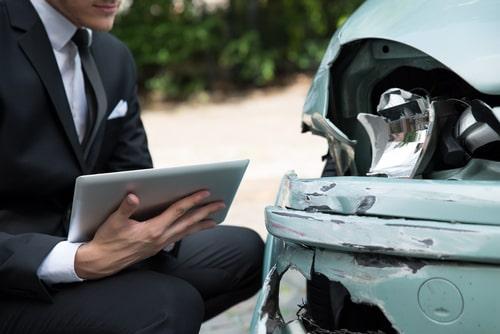 After any serious California car accident, insurance companies have to get involved to determine the extent of the damage and to find out their client's liability. While this is an important part of the post-accident process, for victims who have been injured in car accidents, dealing with insurance adjusters is just one more headache to handle. Worse, the insurance adjusters representing the party responsible for the accident are not acting for the benefit of the injured party; instead, they are trying to help their company get away with paying the minimum amount possible in a settlement offer. If you have been injured in a San Jose car accident, get help right away from a personal injury attorney who can provide legal advice as you navigate insurance companies, pursue compensation for your injuries, and more.
Can My Lawyer Talk to an Insurance Adjuster For Me?
While insurance adjusters may not be looking out for your best interests, they do have an important job. They are required to assess the extent of the damage to their client's vehicle, their client's health, your health, your vehicle's damage, and any other damage that was done in the accident. To do this, they need to do some investigating, which includes gathering facts from their client, you, and any witnesses who saw the accident happen.
However, this does not mean that you personally need to talk to the insurance adjuster, and it may be better if you do not. If you already have an attorney representing you when the insurance company starts contacting you, you can have your attorney talk to them instead. This offers several benefits, including:
...