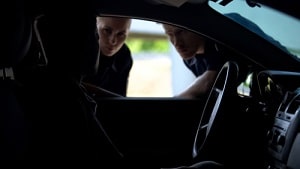 If you or a loved one is ever stopped for a traffic violation and suspected of drug possession or any other criminal offense, you will have several opportunities to make it either easier or harder for the police and prosecutors to arrest and convict you of such crimes. Here are some tips to protect yourself against common police tactics related to vehicle searches, which are purposely employed to intimidate, mislead, or lure you into self-incrimination.
If Police Ask to Search Your Car, You Can Refuse
If you are stopped on a traffic violation, that does not give the police an automatic right to search your car. Say you have been pulled over for speeding. After approaching your car window and scanning the interior of your car, the officer suspects you might have been consuming alcohol or marijuana while driving. But the officer sees nothing in plain sight that confirms his or her suspicion.
...